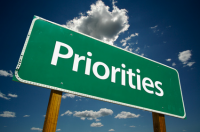 Do you support a New Zealand where children can flourish?
We know that each year, there are about 40,000 hospital admissions of children with preventable illnesses that have links to poverty and unhealthy housing.
The number of such admissions has increased since 2000.
If our support systems were really working, we wouldn't see an increase in the levels of child poverty in New Zealand. In fact, they would be reduced. We can turn this around.
We all want to see a solution and we can start by asking all political parties to commit to reducing the annual number of child hospital admissions for poverty-related preventable diseases from 40,000 to 20,000 by 2022. This needs a multi-pronged approach to improvements across the public services and welfare sector.
CPAG is releasing five documents on five key election topics that look at how evidence-based policy changes can reduce child poverty if implemented after the next election.
The five key election documents focusing on topics of health, social investment, incomes, housing and education will be released every three to four weeks.
The first two topics, Health and Social Investment Priorities, are available on CPAG's website: "A New Zealand where children can flourish" (Campaigns).
The third topic is "Priorities for supporting family incomes" which you will find below.
We welcome your support of our solutions and policy recommendations.
Please share our backgrounders on Facebook and Twitter, and visit our website for information. Read on for the latest policy recommendations below!
Media release: Priorities for supporting family incomes.
CPAG (Child Poverty Action Group) says the upcoming election provides an opportunity for all political parties to put the wellbeing of all New Zealand's children at the centre of their policies.

Each year, there are around 40,000 hospital admissions in New Zealand of children who have preventable illnesses that are linked to poverty. CPAG's priority for the 2017 election is the introduction of measures to help substantially reduce child hospital admissions for such illnesses, including improving family incomes.
Safe, secure, affordable housing and access to healthcare are primary requirements, but parents must also have sufficient income to meet their children's basic health, nutrition, and education needs.

If the newly elected government brings in policies that vastly improve our current welfare and tax credit systems to better support low-income families, then we will have a New Zealand where all children can flourish. CPAG has just released the third in a series detailing such policies: Priorities for supporting family incomes.

CPAG says that much could be done to alleviate the hardship experienced by low-income families and improve their children's health through strengthening the Working for Families (WFF) system of tax credits for low-income families.
"Changes announced in the latest Budget will not go far toward this goal, and they act to reduce Working for Families sharply for low-income working families earning over the very low income threshold," says Associate Professor Susan St John, CPAG Economics spokesperson.

"Unless the system is drastically improved, we will continue to see many working families at food banks and budgeting services."
CPAG has compiled a comprehensive list of recommendations to improve Working for Families and welfare payments. Implementing these recommendations would substantially reduce the worst child poverty and contribute to a reduction in hospital admissions for poverty-related illnesses.
Relevant Materials:
CPAG_Family_income_support_spokespeople
CPAG_Media_release_for_Family_Income_Support_priorities
CPAG_Priorities_for_family_income_support
Media_Pack_for_stakeholders_and_supporters_of_Child_Poverty_Action_Group