Election 2014 - What the parties say about child poverty
Getting a focus on children's issues in an election campaign is challenging when there are so many sectors and issues competing for media space.
However, this election has seen local events spring up (such as through the Tick for Kids campaign), social media is abuzz with discussion, mainstream media are asking some hard questions, and the parties themselves acknowledge that there is more to be done for children.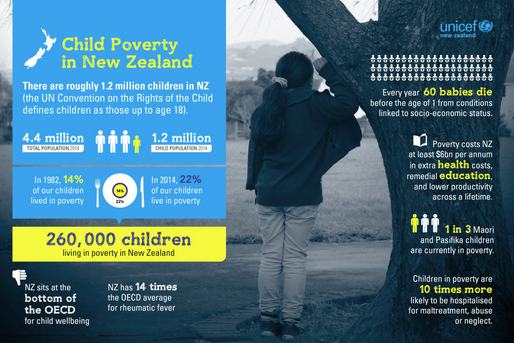 Over the next three weeks, UNICEF NZ will be focusing on the policies of most of the political parties and how they relate to children, with a focus on poverty and addressing disparities, health, and housing. Each week we'll publish a blog, alongside a link to the information provided.
Overall, UNICEF NZ is encouraged by the responses the parties gave us on their policies for children. There are some gaps but it's clear that we are getting closer to meaningful dialogue about the issues impacting the rights of children.
One of the contentious issues creating debate is whether or not New Zealand needs a comprehensive strategic plan to address child poverty and reduce the disparities between Maori and Pasifika children, and others.
UNICEF NZ strongly supports a plan that is monitored for its impact and developing such a plan was a key recommendation of the Experts Advisory Group on Solutions to Child Poverty.