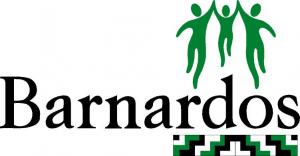 Wednesday, 24 May 2017, 12:32 pm
Press Release: Barnardos
24 May 2017
Barnardos calls for universal child payment
Barnardos hopes to see all New Zealand children benefit from Budget 2017 tomorrow.
"We must ensure that all our nation's children get the best possible start in life. A start that sees them flourishing in childhood and productive in adulthood", says Barnardos Chief Executive Officer, Jeff Sanders.
"The way Government chooses to spend money can have a tangible and positive impact on children's lives. Boosting household resilience for families with children is a way to make this happen. What we particularly hope to see is the introduction of a universal child payment."
A Government commitment to a universal child payment for all children in their early years would send a strong message about the kind of country that New Zealand can be: one where all children get an equal start in life and whose potential is valued.
"In addition to targeted interventions focusing on the most vulnerable children, a universal child payment is the most practical way that Government can help families to give their children a start in life that is positive and equal. Many other countries already do this, so we know it is something that works", says Sanders.
"A universal child payment for each and every child in New Zealand in their early years is the best fiscal intervention to support children from the moment they are born. It will help to reduce stress on families and inequality among children, contributing to a reduction in our unacceptably high child poverty rate. We hope that Budget 2017 will reflect this, and send a strong message that New Zealand is a country that champions children."
ends